Details

Written by

Crista Souza

Category: Uncategorised
Hits: 12367
CCC Information Security Center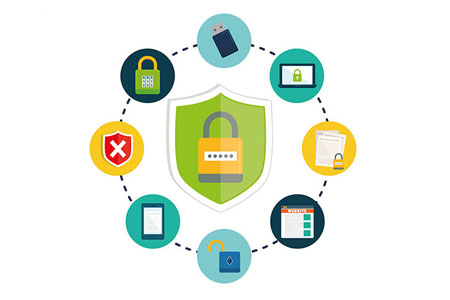 The Califoria Community Colleges Information Security Center offers an extensive array of services to maintain the integrity of information systems. Services have been selected specifically to help colleges meet state and federal information security requirements and enforce district policies. They include:
Vulnerability Assessment Scanning
Data Inventory & Monitoring
Security Gap Analysis
Information Security Mailing List
Security Awareness Training
SSL Certificates
Central Logging & Analysis
Vulnerability Management Service
In addition, the center works directly with the CCC technology community to understand the college system's information security priorities and develop appropriate IS services, conducts security assessments for the colleges, provides security training through bi-annual in-person workshops, and oversees security practices at the CCC Technology Center and systemwide technology initiatives.
A CCC Information Security Policy was developed by the Information Security Advisory Committee (ISAC), which is chaired by Aamir Khan, Interim Chief Information Security Officer of the Technology Center. Systemwide adoption of this policy is critical to the success of information security initiatives on campuses and sets an institutional priority and awareness across all areas.
The Information Security Center is working with the ISAC to roll out a new training and monitoring program that will teach college IT staff how best to perform self assessments and work to peer review one another's processes, procedures, and controls. This will further commit the colleges to a shared responsibility for the security of student data.
Get More Information
CCC Information Security Center Website
CCC Information Security Center Flyer
Details

Written by

Crista Souza

Category: Uncategorised
Hits: 10102
CCCApply: Common Application For Admission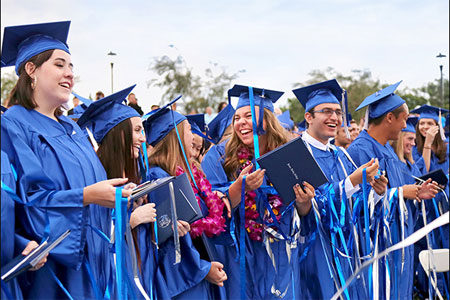 CCCApply is the online gateway to the California Community Colleges. Each year at our 116 colleges, more than 2.1 million students from all over the world build their career skills, prepare for transfer to four-year colleges and universities, or simply enrich their lives through learning.
Beginning in 2001, the CCC Technology Center led the effort to implement a Common Application for Admission, known as CCCApply. Today, the CCCApply Suite is comprised of four online applications to serve the diverse needs of students:
Standard application for U.S. residents
California College Promise Grant (formerly known as the Board of Governors Fee Waiver) application
A streamlined Noncredit application
International application
CCCApply Milestones
In 2012 a new suite built on the CCC Systemwide Technology Platform was launched, and is now live at 113 colleges, with the remaining colleges in various stages of implementation. To date, more than 8 million online applications have been processed.


In FY2019-20, the CCCApply application suite underwent a major redesign and is now fully accessible to screen readers and other assistive technologies, is mobile-friendly, and supports full Spanish-language translation.


The California College Promise Grant is live at 37 colleges.


The International Application is live at 19 colleges.
The CCCApply Advisory Committee oversees the application suite and determines new features that ensure compliance with state and federal legislation. The Technology Center facilitates meetings, document change requests, change orders, and data dictionaries, and implements features based on the decisions and advice of the committee.
More Information
CCCApply Public Documentation
CCCApply Suite Flyer
CCCApply Noncredit / International / College Promise Flyer
Details

Written by

Crista Souza

Category: Uncategorised
Hits: 9190
Connecting The California Community Colleges
Partnering with the Corporation for Educational Network Initiatives in California (CENIC) to use the California Research and Education Network (CalREN) high-bandwidth, high-capacity fiber network has resulted in millions of dollars in savings for the California Community Colleges.
To address bandwidth demand for the near future, the CCC Technology Center is working with CENIC to upgrade the majority of circuits connecting the colleges to CalREN to 10Gbps. In addition, approved college centers will receive 1Gbps primary and 1Gbps secondary circuits. These upgrades are expected to be in place by fiscal year 2019-20, and provide sufficient capacity for at least 10 years.
The chart below shows a monthly breakdown of completed circuits to date. Select the image to enlarge it.
Farther out, the Technology Center will look to acquire fiber, which could reduce long-term leasing cost.
Get More Information
Details

Written by

Crista Souza

Category: Uncategorised
Hits: 11882
OpenCCC & Systemwide ID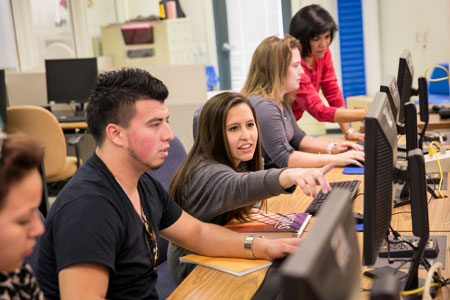 OpenCCC is an initiative to establish one systemwide ID for every California Community Colleges student. OpenCCC provides a way to tie together student data to better outcomes and institutional improvement as students swirl among our colleges while taking advantage of a variety of new online services. In addition, having one systemwide student account, known as CCCID, will help provide a single sign-on for students.
With the roll out of OpenCCC and the CCCID with the new CCCApply application for admission, over 4 million students now have an OpenCCC account and a CCCID. Current studies show just over a two-tenths of one percent (0.002) duplication factor on these records, making them very reliable as a way to identify student data.
Student-centered Design
Full Spanish translation and a mobile-friendly interface mirror the look and feel of the CCCApply suite of applications to provide students a seamless application experience.
Security Controls
To ensure the security of millions of student records containing personally identifiable information, our cloud hosting provider and our security practices and controls meet the highest industry standards (currently SOC 2.0 and ISO 27001).
Utilizing Outcomes Data
As the CCCID matures and all CCC students get OpenCCC accounts, we will work with the California Community Colleges Chancellor's Office to incorporate the CCCID into the MIS data so that outcomes data in MIS can be tied to pre-enrollment data in CCCApply, assessment data in CCCAssess, education plans, and more.
Future Developments
By employing machine learning technologies, we will better identify and prevent duplicate accounts during the account creation process, thus driving duplicates below one-tenth of one-percent (0.001).
More Information
Details

Written by

Crista Souza

Category: Uncategorised
Hits: 11391
SuperGlue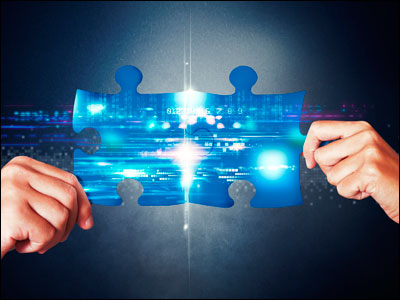 SuperGlue is an integration architecture developed by the California Community Colleges Technology Center to allow disparate Student Information Systems (SIS) to connect in a standardized way to systemwide technologies developed by the Technology Center or purchased by the CCC Chancellor's Office, such as the Multiple Measures Placement Service and the Canvas course management system.
SuperGlue provides a secure, robust framework for data exchange between these systemwide products and the colleges who use them. A key objective is to integrate all Chancellor's Office-sponsored technology initiatives without putting additional burden on local college IT departments.
The architecture has three main parts:
College Adapter
The college adapter is a software component that is installed locally behind a college's firewall to facilitate data running in and out of the college's SIS. It enables disparate SIS' to communicate in a standardized way through a cloud service, such as the Canvas course management system.
Standardized Data
An SIS configuration layer marshals SIS data, and moves it in and out of standard data models.
Data Exchange Using MDM
A data exchange model built around Master Data Management (MDM) gives each college flexibility to choose their SIS, and whether/how often to synch it with the centralized applications. MDM eliminates multiple point-to-point data exchanges across the systemwide products and colleges and replaces them with a single point of reference for reading and writing data.
For more about SuperGlue, explore the CCC Glue: College Adaptor discussions on the CCCTechnology staff helpdesk.
Adopt Technology Center Products
Supported by the Chancellor's Office, the Technology Center provides California community colleges with a suite of no-cost software solutions and deployment services geared toward improving student outcomes, increasing college efficiency, and strengthening the CCC as a whole.
About the Technology Center
The California Community Colleges Technology Center, hosted by Butte College, facilitates and coordinates the work of systemwide technology. We operate under the Gartner model of "Run, Grow, Transform" to simplify our portfolio of services and prioritize resources in support of ongoing operations, the next phase of growth, and longer term transformative innovation.