Multiple Measures Placement Service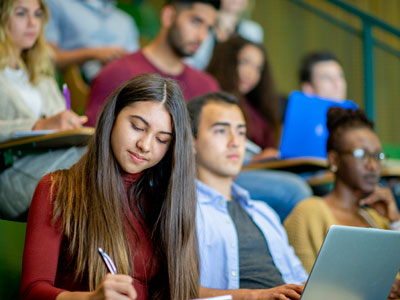 The Multiple Measures Placement Service (MMPS) is designed to help California's community colleges maximize the probability a student will complete transfer-level English and math courses within one year, as required by Assembly Bill 705.
MMPS consolidates student transcript data from multiple sources and runs it through rules engines to provide colleges with relevant data for English and math placement. Colleges determine final recommendation policies and processes for their students.
MMPS is the result of a statewide collaboration between the California Community Colleges Board of Governors, the Chancellor's Office, colleges across the system, and partners including California College Guidance Initiative and Educational Results Partnership.
Benefits of MMPS
Provides near-real-time recommended support for AB 705-compliant math and English placements.
Accesses multiple sources of verified high school transcript information, as well as self-reported data from CCCApply.
Furnishes higher level math placements into Trigonometry, Pre-Calculus, and Calculus, when applicable.
Integrates with other CCC Technology Center applications, including CCCApply and Data Lake/Warehouse. Future integration with CCC MyPath will give colleges the ability to recommend courses to students.
Ease of implementation and maintenance minimizes total cost of ownership for colleges (No licensing fees).
Get More Information
MMPS flyer
MMPS webinar, April 24, 2019
MMPS & AB 705 webinar, April 30, 2019
MMPS webinar presentation slides (PDF)
Multiple Measures Initiative Implementation Guide (PDF)
California Community Colleges Assessment and Placement
California College Guidance Initiative
Educational Results Partnership