Details

Written by

Crista Souza

Category: Uncategorised
Hits: 7736
Research, Analysis & Consulting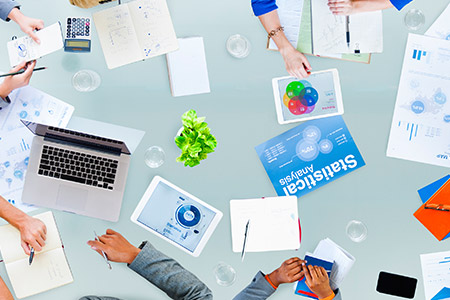 College IT departments often operate with limited resources, so the California Community Colleges Technology Center works on their behalf to monitor an extensive list of resources to identify and investigate technology trends that may affect the system.
Items identified for review are brought first to the Systemwide Architecture Committee (SAC), then to the Telecommunications and Technology Architecture Committee (TTAC) for review and recommendations. Recent examples include:
Federated Identity
Enterprise Portals
Predictive Analytics
Data Governance
Cloud Computing
The CCC Technology Center participates in the CCC Directors Collaborative to maintain relationships with other directors and assist with technology issues. In addition the Technology Center's Executive Director and Chief Technology Officer are called upon to assist systemwide committees.
Working with the SAC, the Technology Center conducts surveys to gather information and identify needs. Recent surveys include a Technology Purchasing Survey that resulted in significant savings opportunities for the system through Foundation for California Community Colleges negotiated pricing, and Information Security Survey which has informed funding of the systemwide security initiatives.
Since 2012, the Technology Center at Butte College has deployed all systemwide applications at scale into the cloud, and has established expertise in cloud computing security, DevOps (Development and Operations), zero downtime deployments, and High Availability environments. We apply this knowledge and expertise in a consulting capacity as we assist colleges in moving to a cloud environment.
Details

Written by

Crista Souza

Category: Uncategorised
Hits: 5759
Operations Support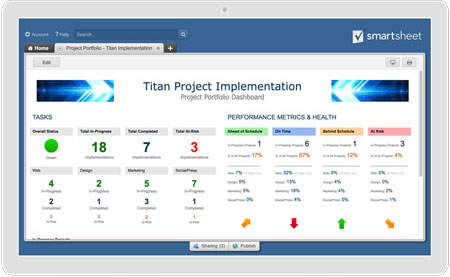 The California Community Colleges Technology Center's grant administration office leverages technology to make the best use of resources for proper disbursement of grant funds and management of activities. Some of these include:
Google Apps - for office documents and collaboration
LaserFiche - all grant related records are meta-tagged and filed into an electronic document storage system for retrieval and audit purposes.
Adobe Sign - for electronic signatures
Trello - for Kanban-style project management
Continuing operations of mature initiatives are also funded through the CCC Technology Center's grant administration office. Examples include:
CENIC fiber optic network, supplying broadband internet to the colleges
OpenCCC, the federated system wide student account
CCCApply, the common application for admission
A SmartSheet work management and automation solution is being utilized to better optimize processes and improve tracking of purchase orders, contracts, and vendor payments.
In collaboration with the Butte College business office, we will explore the option of implementing a separate grant funds accounting system that will increase our ability to track funds, respond to audits, and increase accountability and efficiency.
Details

Written by

Crista Souza

Category: Uncategorised
Hits: 15911
Listserv & Hosting Services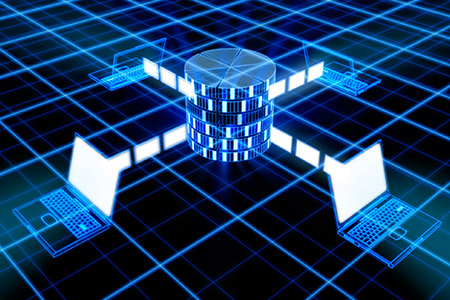 Across the California Community Colleges, there are a number of projects, stakeholder groups, and organizations that need communication and hosting services. To leverage economies of scale, the CCC Technology Center provides no-cost Listserv and hosting services.
Listserv and website hosting were moved to Amazon Web Services to standardize architecture and improve security for the technology services we offer.
Regional & Systemwide Listserv
The Technology Center provides Listserv® hosting for California Community Colleges regional and systemwide organizations. The Technology Center maintains and supports more than 500 e-mail distribution lists with approximately 68,000 individual subscribers and an average of 800,000 broadcasts per month. The Technology Center also provides support and training for all list owners.
New lists must be approved by the California Community Colleges Chancellor's Office. To request e-mail distribution list hosting, send an e-mail, including a description of your organization and expected number of subscribers, to Gary Bird at This email address is being protected from spambots. You need JavaScript enabled to view it..
Upon approval please contact Rebecca Miller at This email address is being protected from spambots. You need JavaScript enabled to view it. for detailed instructions on list creation. Someone in your organization will need to serve as the list's owner and manage the basic functions of the list.
NEW! A comprehensive library of FAQs and step-by-step instructions for the most common tasks and issues that list subscribers and owners encounter can be found at the following links:
Listserv FAQs and Tutorials for List Owners
Listserv FAQs and Tutorials for List Subscribers
Follow this link for subscriber and list owner access to the e-mail distribution list web interface.
Follow this link to access the L-Soft Listserv® Handbook. The handbook has extensive documentation for list users and managers.
Website Hosting
The Technology Center develops, hosts, and manages several systemwide websites including:
CCC Information Security Center
CCC Accessibility Center
CCCApply
eTranscript California Project Website
The CCCNext.net domain includes the Technology Center site and the project management sites for systemwide projects.
All technical support for hosted sites related to the server is provided by the Technology Center. Website content and management is the responsibility of the hosted group.
Details

Written by

Crista Souza

Category: Uncategorised
Hits: 15581
CCC Systemwide Help Desk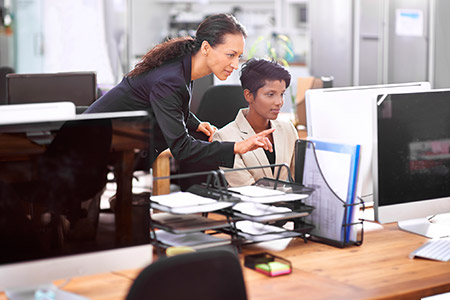 Central support hubs provide phone, email, and 24/7 online technical support for students and college staff using the OpenCCC student account and all Technology Center applications.
Student Support: CCCHelp.info
Facilitating the OpenCCC account is CCCHelp.info, a comprehensive support program providing a Tier 1 help desk that services thousands of students applying to college with 30-second response times.
Student Help Desk Contact
Online: ccchelp.info
Phone: (877) 247-4836
Email: This email address is being protected from spambots. You need JavaScript enabled to view it.
TTY: (877) 836-9332
Staff Support: CCCTechnology.info
California Community Colleges staff and faculty using systemwide technology applications can find technical support resources and materials through CCCTechnology.info. The site is monitored by Tech Center support technicians and subject matter experts across all systemwide technology applications, providing 24/7, on-demand help and self-service support.
Staff Support Contact
Online: ccctechnology.info
Email: This email address is being protected from spambots. You need JavaScript enabled to view it.
To facilitate continuous improvement in our support services as we expand the offering to cover emerging applications from systemwide technology initiatives, we incorporate the ITIL (Information Technology Infrastructure Library) guidelines into all of our support practices.
Details

Written by

Crista Souza

Category: Uncategorised
Hits: 7676
Collaboration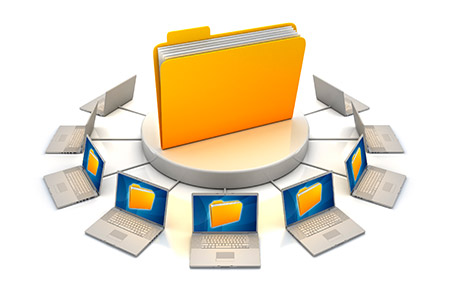 Collaboration between the California Community Colleges, California State University, University of California, K-12, and others has led to a number of successful initiatives that benefit our students.
These include a common fiber-optic education and research network in California (CENIC CalREN) and eTranscript California, through which more than 100 higher education institutions participate to exchange transcripts electronically.
The CCC Technology Center has played a central role in coordinating these efforts.
A year-long effort between the California Department of Education and the California Community Colleges Chancellor's Office, with the participation of the CCC Technology Center, led to building an exchange of student identifiers (SSID and CCCID) when students use CCCApply to apply for admission to community college. This effort will assist future research and record matching as student move from high school to community college. Eventually, all matching student records in OpenCCC will contain the SSID K-12 identifier.
In collaboration with the CSU system, CCCApply will pass the CCCID and other relevant student data to the newly rebuilt CSU admission application known as CSU Mentor to facilitate transfer and research. In addition, we are promoting the creation of a common student account to be shared between the CCC and CSU, based on OpenCCC model.
By opening the door to data transfer between the California Department of Education and CCC through exchange of identifiers, we may be able to also exchange high school data that would better facilitate placement of students through the Multiple Measures Placement Service in support of AB 705.
Get More Information
CENIC
eTranscript California
OpenCCC
About the Technology Center
The California Community Colleges Technology Center, hosted by Butte College, facilitates and coordinates the work of systemwide technology. Our 25-year history of collaboration with the Chancellor's Office and community colleges throughout the state has resulted in great strides forward for the system in areas including federated identity, application architecture, networking, and student services.
We operate under the Gartner model of "Run, Grow, Transform" to simplify our portfolio of services and prioritize resources in support of ongoing operations, the next phase of growth, and longer term transformative innovation.