CCCApply: Common Application For Admission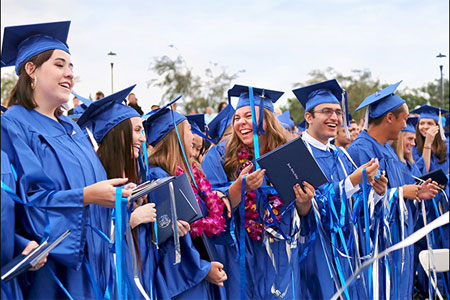 CCCApply is the online gateway to the California Community Colleges. Each year at our 116 colleges, 1.8 million students from all over the world build their career skills, prepare for transfer to four-year colleges and universities, or simply enrich their lives through learning.
Beginning in 2001, the CCC Technology Center led the effort to implement a Common Application for Admission, known as CCCApply. Today, the CCCApply Suite is comprised of four online applications to serve the diverse needs of students:
Standard application for U.S. residents
California College Promise Grant (formerly known as the Board of Governors Fee Waiver) application
A streamlined Noncredit application
International application
CCCApply Milestones
In 2012 a new suite built on the CCC Systemwide Technology Platform was launched, and is now live at 115 colleges, with the remaining colleges in various stages of implementation. To date, more than 8 million online applications have been processed.


In FY2019-20, the CCCApply application suite underwent a major redesign and is now fully accessible to screen readers and other assistive technologies, is mobile-friendly, and supports full Spanish-language translation.


The California College Promise Grant is live at 37 colleges.


The International Application is live at 19 colleges.
The CCCApply Advisory Committee oversees the application suite and determines new features that ensure compliance with state and federal legislation. The Technology Center facilitates meetings, document change requests, change orders, and data dictionaries, and implements features based on the decisions and advice of the committee.
More Information
CCCApply Public Documentation
CCCApply.org (Student-facing website)
CCCApply Suite Flyer
CCCApply Noncredit / International / College Promise Flyer
CCCApply Project Website