Library Services Platform Project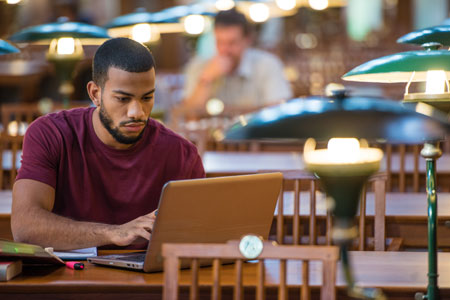 On behalf of the 115 California community college libraries, the California Community Colleges (CCC) Chancellor's Office and the CCC Technology Center have initiated a state-funded project to obtain and implement a single cloud-based library services platform (LSP) to replace the various ILS systems now in use in any of the libraries that choose to participate.

The Chancellor's Office and the Technology Center have partnered with the Council of Chief Librarians, California Community Colleges (CCL), to form project governance, develop a project workplan, select representative pilot colleges and complete the procurement process.

In a year-long systemwide effort that involved many system stakeholders, an RFP was developed, vendor proposals and demonstrations were rated and scored, and a vendor (Ex Libris) was selected for the project.

Efforts now turn to a year-long implementation and training effort for the 110 colleges that have joined the statewide LSP Project. Implementation will kick off in January 2019, with all colleges going live on the Ex Libris product suite of Alma and Primo by January 2020.

Consideration of ongoing operation of the project and exploration of ways to increase collaboration in areas such as resource sharing, regional collaboration with advanced features, and collection development is also underway.
Project Leadership and Participation
LSP Task Force
The task force includes five members of the CCL, project team members from the Technology Center, and representation from the Chancellor's Office.
LSP Governance Committee
The governance committee will advise and guide the Chancellor's Office, the CCL and the Technology Center on the deployment and management of the LSP Project for the California Community Colleges. The committee is made up of the LSP Task Force members, representatives from the pilot colleges, work group leads and a robust cross-section of stakeholder groups.
Pilot Colleges
Eleven diverse colleges within the community college system have been participating in a pre-implementation Vanguard (pilot) phase. The lessons learned from this portion of the project will form best-practices and guide the full implementation phase.
The following colleges were selected based on criteria designed to form a representative group across the CCC library community, including characteristics such as college size; geographic region; range of technical expertise available; size of library staff; and urban, suburban, and rural locations:
Allan Hancock College
Los Angeles Pierce College
City College of San Francisco
Oxnard College
Cypress College
Pasadena City College
East Los Angeles College
Santa Rosa Junior College
Foothill College
Shasta College
Long Beach City College
Get More Information
Library Services Platform Fact Sheet
Library Services Platform Flyer
CCC Library Services Platform project website
Webinar: June 25, 2019 - Single Sign-On for the CCC Library Services Platform
Council of California Community Colleges Chief Librarians: LSP News