Partners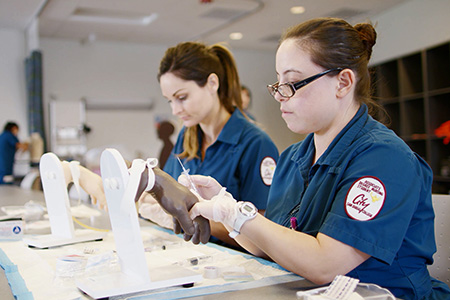 The California Community Colleges Technology Center is a partnership between the California Community Colleges Chancellor's Office and the Butte-Glenn Community College District. The Technology Center's principal directive, sister, and partner organizations include:
California Community Colleges Chancellor's Office
The California Community Colleges (CCC) is the largest higher education system in the nation, comprising 72 districts and 114 colleges with more than 2.1 million students enrolled per year. Community colleges supply workforce training and basic skills education, prepare students for transfer to four-year institutions, and offer opportunities for personal enrichment and lifelong learning. The Chancellor's Office provides leadership, advocacy, and support under the direction of the Board of Governors of the California Community Colleges.
Chancellor's Office - Digital Innovation and Infrastructure Division
The Digital Innovation and Infrastructure (DII) Division is responsible for a full range of administrative services relating to research, accountability, and management information systems. The division consists of the following units with responsibility in major operational areas:
California Virtual Campus (CVC)
The CVC manages technology pilot projects funded by grants from the CCC Chancellor's Office. The CVC also maintains a current catalog of online courses offered by institutions throughout California. CVC is the sister project of the Technology Center. Both projects are headquartered at Butte College in Oroville, California.

Corporation for Education Network Initiatives in California (CENIC)
California's education and research communities leverage their networking resources under CENIC, in order to obtain cost-effective, high-bandwidth networking to support their missions and answer the needs of their faculty, staff, and students.

Foundation for California Community Colleges
As the official foundation for the CCC Board of Governors and Chancellor's Office, the Foundation develops programs and services that save millions of dollars for colleges and students, promotes excellence in education, and provides valuable learning opportunities for students throughout the state. It also supports the system through special initiatives, statewide awards, and direct donations to the colleges and the Network of California Community College Foundations.